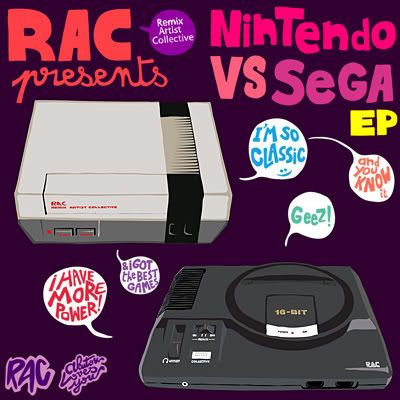 Hello kids, I'm proud to present you the official first RAC EP "Nintendo VS SEGA". It's a video game revival involving some Super Mario, Zelda and Sonic classics tunes revisited by The Remix Artist Collective. I made the super artwork by the way. Download it and share it with everyone! Enjoy! :D



RAC - Super Mario Bros (RAC Mix)



RAC - Sonic: Labyrinth Zone 5 (RAC Maury Mix)



RAC - A Link To The Past (RAC Mix)



RAC - Sonic: Spring Yard Zone (RAC Maury Mix)

You can get the whole stuff in a zip HERE if you need. Oh and you can digg it too maybe.