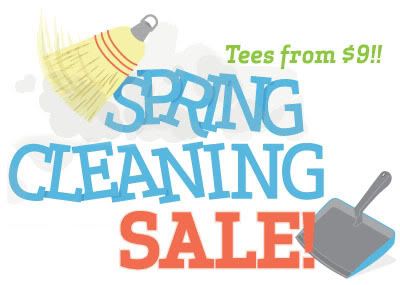 Threadless is cleaning up. If there is a tee you always wanted to buy but never did cause you're a bum, maybe now is the time for you to get fancy. There is a HUGE choice of tees for CHEAP. Woowee!

One of my favorite is Brat Party by Jon Knox Griffin aka Hello Brute. This kid makes neat things.




There is a bunch of other tees I like, I already possess some of them. Go have a look yourself. Spring sale ends March the 23rd, dont wait too long if you're planning to get one.