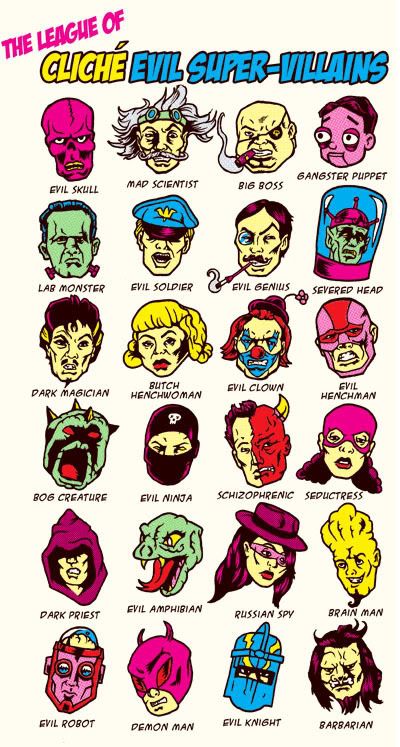 Starting a new post category about t-shirts. From now on, I'll pick a tee I like every now and then and blog it. I recently bought me a magnificent The League of Cliche Evil Super Villains tee by Joshua Kemble. And I just love it. Villains! Yay!

Let's post a mp3 which could be a Villain theme song!



King Geedorah - Take Me To Your Leader

Dope beat with a lot of crazy samples by Kind Geedorah (alias MF DOOM). Enjoy!